Evergreen started its operations in 1995 with a commitment to deliver a commendable/ an exemplary customer experience with a passionate team of skilled professionals. For more than 25 years, we have been serving many renowned global brands with precisely engineered metal components for various industries including but not limited to; automobile, consumer electronics, railways, construction, and hydraulic equipment.
We envision to become the enterprise highly preferred for OEM iron and steel casting solutions globally. We are committed to innovation, product quality, and perfection. We operate With an end goal to make lives better and create opportunities for our employees, customers, and other internal and external stakeholders to be successful.
Detail
We are on a mission to be the industry leader providing higher value to customers with total precision engineering solutions. Having been present in the industry for over 25 years, we have perfected the art and science of creating and casting iron and steel products, and serve various industries globally. We have equipped our facilities with the latest machinery and advanced technologies to craft metal components from designing and prototyping to final product with precision and dedication.
Detail
A moment of realization can turn around someone's life – or the lives of many around!
It all began when the founder realized that the customers in the industry aren't only focused on price and quality but they continuously seek to turn their ideas into reality with precision and devotion. They look for a dedicated team of experts who can entirely understand their idea and the dynamics associated with it just like they do and give it life.
This realization made him restless and gave him a brilliant idea to step forward and help those unsatisfied customers looking for metal fabrication and metal casting solutions. Motivated by his imagination and enthused to stand out and do something bigger inspired him to harness the idea, bring it to life, and sustain it over time. Decades of rich industry experience, provided him with a solid foundation to form Evergreen – a brand that would later help many of the reputed companies from across the globe to turn their ideas into reality and transform the lives of many.
Forming a company to meet higher customer expectations and to give its employees a better life was never that easy as the old saying goes, "If it were easy – everyone would do it". But our founder had the vision to be better than the rest, and he proved it by assembling a team of highly qualified talents from across the world to deliver what is sought in the market and creates value for customers. Today, Evergreen is a collection of unique and gifted individuals who craft everything with precision and dedication from the formative stages of engineering and prototyping to finished products. Our committed team strives to make Evergreen the best choice for OEMs or ODMs by delivering projects with perfection to ensure success in the future. We look forward to hearing from you to offer a satisfactory total engineered solution with precision and devotion.
We Strive to Lead the Industry with Perfectly
Precise Engineering Solutions
PASSIONATE TEAM OF PROFESSIONALS
EVERGREEN is run by passionate teams of professionals in all the departments of the company from R&D to production and after-sales service. Our employees are our biggest strength and have fueled the growth of the company over the course of 25 years, with their creative and productive work. Skilled team is the greatest asset that Evergreen has under its name, and this blesses Evergreen with an extraordinary competitive advantage.
DRIVING PERFECTION
WINNING WITH CUSTOMERS AND EMPLOYEES
QUALITY TOGETHER WITH AFFORDABILITY
Since 1995, EVERGREEN MACHINERY Supplies Professional Industrial Solutions To Customers Around The Globe. EVERGREEN MACHINERY Serves Customers In More Than 30 Countries. We Produce For A Wide Range Of Industries Such As Telecom, Medical, Wind Power, Locomotive And Heavy Truck Production, Agricultural And Mining Equipment As Well As Household Appliances.
EVERGREEN Foundry is committed to providing high quality product at competitive price. With over 10 years of experience, solutions cover iron, steel, stainless steel and aluminum casting as well as precise machining. We are EN15085, ISO90001, ISO14001 and ISO45001 certified. Parts produced at EVERGREEN are found in heavy duty trucks, hydraulic equipment, forklifts, oilfield equipment, valves, elevators, motors and many more.
EVERGREEN Metal Works covers stamping and welding operations. We have rich experience in precision punching, forming, and welding. We are EN15085, ISO90001, ISO14001 and ISO45001 certified. Parts produced at EVERGREEN METAL WORKS are found in telecom and medical equipment, high-speed trains, subways, motors, electronics, etc. We have very successfully supplied train and subway parts to Canada, Spain, Mexico and Italy. Our metal work group offers fully integrated support for component design, material selection, mold manufacturing and component production to meet your specific requirements
EVERGREEN Forging provides steel, stainless steel and aluminum forging for OEM markets such as rigging and ship building. We work closely with customers to develop a package of services tailored to their unique requirements, including design, manufacturing, assembly and packaging. We support our customers along the whole supply chain.
Unfiltered Voices, Unforgettable Experience
Hear It Straight from Our Customers
Evergreen has perfect quality control systems. Easy to communicate with them due to their professional technical background. A happy time when cooperate with the guys in this team.

Thank all the friends in Evergreen for the efforts in providing so perfect products. With their rich experience in casting, professional knowledge in cross-country business and kind and instant
I was very pleased with professionalism show during projects cooperation with EVERGREEN, beside having a huge of technologies solution and resources, there's a real quality follow up service with people having technical abilities.
It's with pleasure I supply Qingdao Evergreen Machinery Co., Ltd with reference for producing products on our behalf. I have found them a professional company to deal with in that you get prompt replies and the quality of products they produce are of the standard we expect.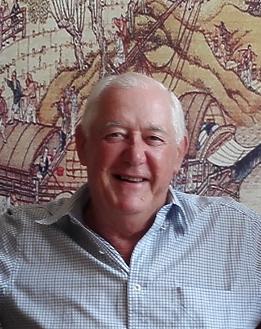 I was impressed by the high level of service and professionalism of the team. Prices were very competitive and technical questions were answered quickly, directly and efficiently. And all with can-do, courteous attitude, even for custom-made items. A pleasure to do business with Evergreen.
Evergreen Machinery has been successful in building a diverse customer range from over 30 different countries and regions. Anything that has helped us take a lead is our aim to create higher value for our customers. We do this by offering high quality products tailored according to customer needs.
Get Instant Feedback From Our Experts
Send us a message to get a personalized quotation with up-to-date prices or for
any other questions. Our team would be more than happy to get back to you ASAP.